Chair Slipcovers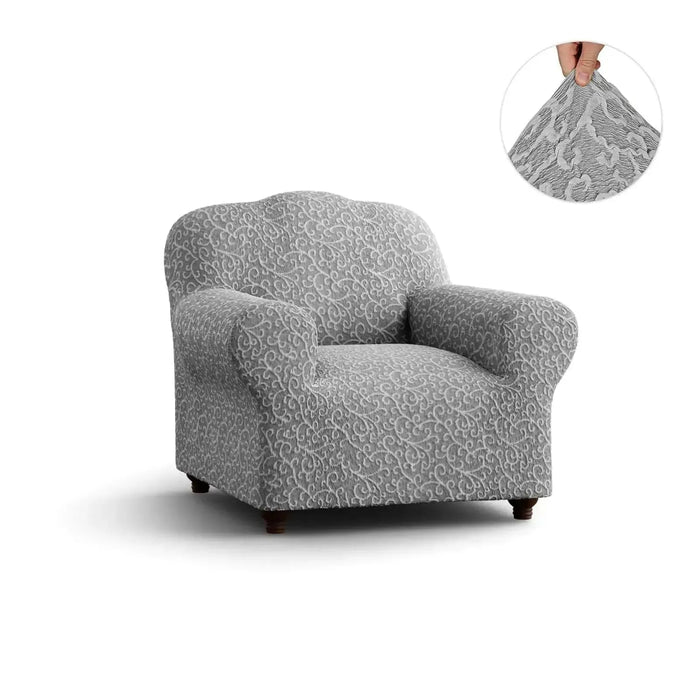 Armchair Slipcover, Jacquard 3D Collection
Price from

$111.99
Old price

$180.00

Beige Arabesco
Beige Vento

Grey Arabesco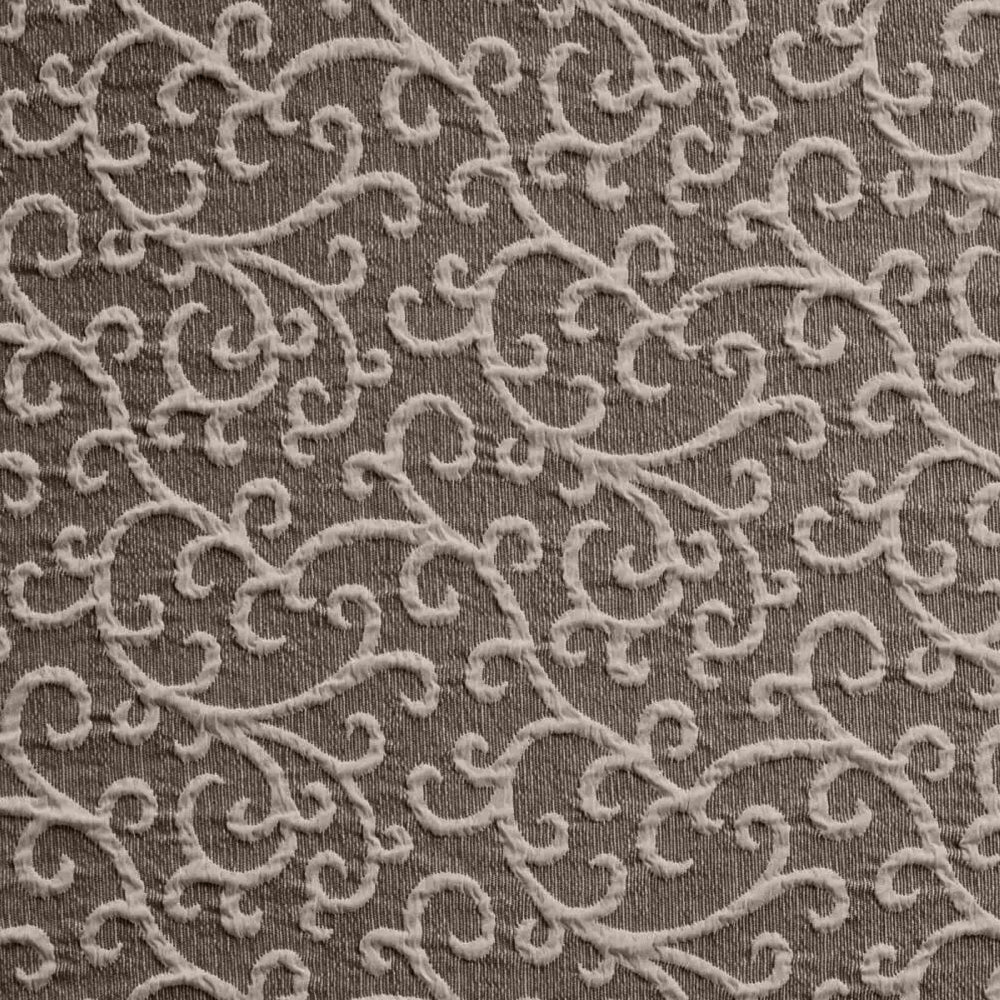 Brown Arabesco
Beige Artistico
Chair Slipcovers
If you've noticed that your chairs look worn off, don't rush to throw them away. With chair slipcovers, you can give them a new lease of life and give a quick update to your dining or living room. Moreover, slipcovers are a great way to introduce changes to your space. So, if you've been thinking about redesigning your home, buying a new chair slipcover can be the best course of action to start with.
Why Use Chair Slipcovers?
Slip covers for chairs can serve many purposes. First things first, they can be used to disguise the signs of wear and tear. If your chairs are quite old, most likely, they already have a few scratches or dents that make them look not that attractive. With slipcovers, though, you can instantly improve their appearance. If your chairs are fairly new, slipcovers can help extend the service life of your upholstery by keeping it protected from dust, dirt, and spills, which are inevitable in multi-person households. More to that, if your chair is covered with a slipcover, there's less of a risk that it may fade due to exposure to the sun's rays. Last but not least, a vast majority of slipcovers for chairs are really beautiful. So, whether you're looking to breathe a new life into the old furniture or just want to bring more color into your home decor, getting chair slipcovers can be the best way to go.
Common Types of Slip Covers for Chairs
When we say "chair", we don't only mean a regular chair you normally use in the kitchen. In fact, a wide variety of pieces of furniture fall into this category, from armchairs to wingback chairs to whimsical barrel models. As evident, the choice of slipcovers is just as diverse. Here are the most common types of slipcovers of chairs you can find:
Armchair Slipcovers
Armchair slipcovers help significantly in protecting your favorite armchair from stains, spills, dirt, and dust. Plus, they are a great way to give your furniture a more sophisticated look. Discover Mamma Mia's selection of armchair slipcovers available in hundreds of unique designs, colors, and prints to choose one that will best suit your interior.
Wingback Chair Slipcovers
Wingback chair slipcovers are a useful addition to houses with wingback chairs. Not only will they help instantly enhance the look of your already great-looking fireside chair, but they will also protect it from damage that can so easily be caused by ashes and embers spitting out from a fire. Whether you are a fan of the classics or want to spruce up a modern-styled interior, our selection of wingback chair slipcovers has you covered.
Barrel Chair Slipcovers
Barrel chair slipcovers can give a touch of class and a feeling of comfort to any home. They will also stay on guard of its appearance by keeping it protected from occasional spills. Even if your barrel chair has a custom design, you can give it an update with a new slipcover, and our covers are designed to fit most chair styles.
Dining Chair Slipcovers
After the sofa, dining chairs are the most widely used pieces of furniture in any home.
Most families gather in the kitchen after a day at work, which makes dining chairs the most vulnerable to food stains and spills from drinks. That's where dining chair slipcovers come to the rescue. They can protect your chairs from quick wear and renew their look.
Advantages of Mamma Mia Stretch Chair Covers
One of the benefits of our slipcovers is diversity. In the catalog, you can find pretty much anything, from traditional armchair slipcovers to fancy T-cushion chair slipcovers. So, no matter what it is you're looking for, you're sure to find what you need. Another one is quality. Unlike some other brands, we never cut corners so you're guaranteed to get the best value for the money when you buy from us. Other benefits that set Mamma Mia Covers apart are:
Unique fabric technology. All our products are made from stretch bi-elastic material, which renders them amazing stretchability of up to 120%. Thanks to this, they do not wrinkle as most other average slipcovers nor lose their shape in a short while.

Universal size. Another advantage of Mamma Mia stretch chair covers is that they are designed to provide a universal fit. This makes them a suitable option for a wide range of sofa brands.

A wide assortment of designs. With Mamma Mia Covers, the choice of a suitable color or style will be the least of your worries, as we stock slipcovers that will meet any taste. Whether you're a vintage lover or a fan of truly electric styles, there's a perfect slipcover in the catalog for you!

Hypoallergenic materials. It's also worth noting that all our covers are made from 100% hypoallergenic materials, making them a safe option for households with kids and pets.

Easy to care for and maintain. Finally, all our covers are easy to remove and safe to wash in a washing machine, which means no added maintenance costs. Just make sure that you wash them at a gentle cycle in lukewarm water separately from the rest of your clothes. No tumble drying or dry cleaning is required afterward.
How to Buy Premium Slipcovers for Chairs
If you're on the lookout for the best stretchy chair covers to buy, you're in the right place. Our slipcovers are exceptionally durable and stretchable and are available in a wide range of design options.The choice of materials is just as impressive — from microfiber to velvet, we've got them all. Just make sure to measure your chair before making an order by placing tape from the outside arm to the outside arm. This will help you get the sizing right. We deliver all across the contiguous US and delivery is free for all orders from $99. Aside from that, we always provide our loyal customers with additional perks and discounts which everyone can take advantage of simply by joining our Happy Customer Club!
FAQ
⭐ Does this cover work with leather furniture?

All our chair slipcovers are compatible with leather chairs. For a snug and comfortable fit, we recommend our Mille Righe Collection, which is made of a high-quality, weighty fabric that sits better on leather.
✴️ Is this chair slipcover scratch resistant?

Our furniture covers are not scratch-resistant. However, they can prevent pets from scratching the furniture. Pet claws can become entangled in the fabric, causing animals to lose interest in scratching the furniture altogether. We do recommend providing alternative scratching surfaces for pets and regular claw trimming to minimize damage.
❗ What if my furniture's armrests are the same height as the backrest?

Our slipcovers are designed to fit chairs with distinct armrests and backrests, but they won't work with the furniture with the same armrest height as the back.
✈️ Do you offer free shipping?

We offer free shipping within the United States on orders over $99.