SHOP OUR SALES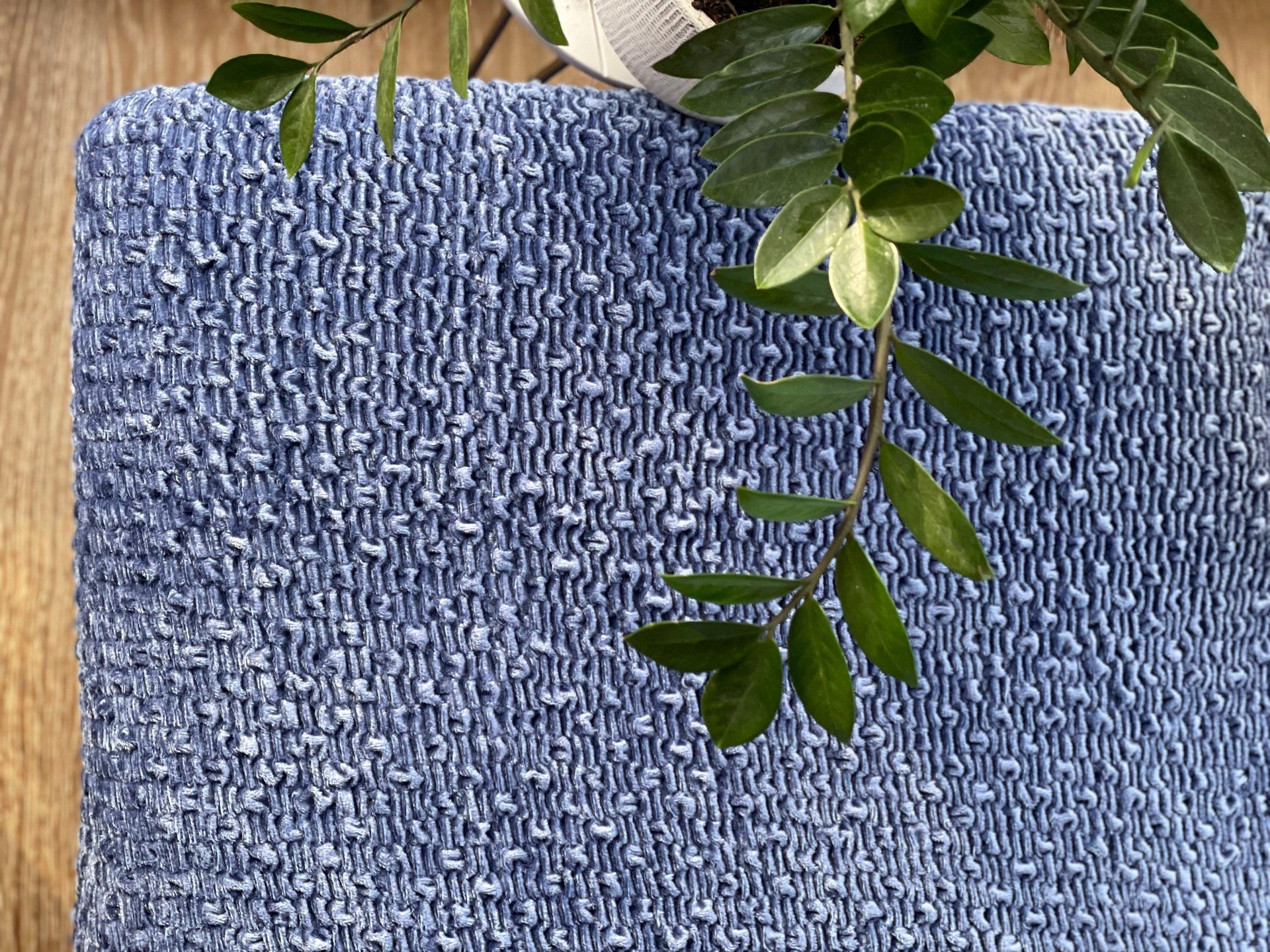 HOLIDAY DECOR
13 Tips to having a perfect Independence Day celebration on a budget
June 25, 2022
9 min. read
Celebrating Independence Day in the USA is a great chance to have fun and show your patriotism. Therefore, every homeowner wants to have a proper fourth of July celebration. But often the costs come too high for the budget. We decided to share useful tips to having a stunning celebration without spending all your savings. In this article, you will discover many ways to celebrate Independence Day. So start reading and get inspired for the holiday!
Fill your home with blues and reds
Feel the atmosphere of the July holidays in full, using blue and red shades in the decor. You can turn your old sofa into an Independence Day symbol by adding a red or blue slipcover to it. In addition, it will allow you to relax and immerse yourself in the celebration of July 4th, forgetting about cleaning. Choose hypoallergenic slipcovers that are easy to wash in the washing machine.
Add a variety of patriotic decor elements around the house in these shades that will say more than a thousand words. These can be tablecloths in the kitchen, beautiful dishes, such as plates and glasses, blankets, rugs in the corridor, and many more items that will look harmonious in the house.
Prepare food in symbolic shades of red, blue and white
Not only your decor should talk about the holiday. You are definitely capable of preparing food, which, by its very appearance, will reflect the celebration. To do this, use the following tips:
Gather blueberries, marshmallows, and strawberries on skewers.

Use painted cans. Dye your ordinary cans with favorite beverages in blue, red and white colors.

Prepare patriotic ice cream. Here your imagination and personal taste preferences will tell you how and what to do. The main rule is that each layer must be frozen before you can add a new one. Use fruit purees and berries for the red and blue parts and yogurt for the white ones.

Make white chocolate cookies and decorate with blue and red sprinkles. You can bake them yourself or get the kids involved to have

fun time with family

and let them feel the holiday atmosphere.

If you like to arrange scented candles around the house, then

4th of July

is just the perfect time for white, blue and red options.
Transform your backyard
In the summer, people want to spend maximum time outside. Therefore, everyone requires to feel as comfortable as possible in thebackyard. Choose appropriate furniture for your comfort. What could be better than relaxing with a glass of summer cocktail in your backyard? Did you immediately think about new expensive furniture? Not at all! Your budget solution for this purpose would be to choose old furniture that you can transform with new slipcovers. This season, almost every homeowner wants to make this trend a reality. Please note that furniture in the backyard gets dirty much more often than inside your house. That's why you should pay attention to choosing machine-washable slipcovers made from high-quality and durable fabrics.
Plan ahead
When do you start planning your holiday? Some people will answer a month in advance , and some will say a week. How about aa year? Yes, you read everything correctly. Don't mistakenly think that a year is a very long time. Take advantage of this great opportunity to purchase symbolic accessories and décor right after Independence Day with the prospect of using them next year. You will save money, and future preparation will take much less time. All you need to do is securely store your purchased items in a separate box.
Host your own celebration
Can you calculate how much it costs for your whole family to get together and visit an Independence Day show? The costs are quite high. How about hosting a party in your backyard? If you are a true connoisseur of fireworks, you can order your own. You will remember such a celebration for a long time.
Don't Forget About Traditions
It is important to remember that July 4 is not just an occasion for another noisy celebration. This is a special day of the year when you should remember the formation of the American nation, and tell your little children about it. This is the day when every self-respecting citizen should remember the people who protected our freedom and ensured the life that we have today.
Don't spend a lot of money on the
4th of July decorations
Think about whether you really need a huge number of banners and flags. Having spent a whole budget on them, you will be forced to decide what to do with all of this after the celebration. The best alternative is to opt for useful decorations. For example, a tablecloth with an American flag print can be used year after year. And the most inexpensive things will be napkins in red, blue and white shades.
Organize a holiday with your loved ones
Many people associate Independence Day with a family gathering. We are ready to gather our close relatives and friends and arrange a magnificent celebration. Doing this celebration on a budget it will be easier for you if you divide chores and everyone is engaged in the decoration process. Simply ask each guest to bring a symbolic piece of decor or accessory that will create a sense of celebration.
Plan your menu ahead of time
Does your local store have a discount on burgers during July 4th week? Then add them to the menu instead of the hot dogs you thought about beforehand. What garnish would you like to choose? Perhaps you should give preference to products that you can buy two for the price of one? Remember that such simple tricks will save you a lot of money.
Use balloons as the most budgetary decor option
The easiest and cheapest way to create a festive atmosphere and have a cool family time is to buy balloons of symbolic shades and place them around the house. It's up to you which style to choose.
Prepare Your Party Outfits
It's time to revise your wardrobe and find things in symbolic shades. This is a great way both to show your patriotism and to celebrate a national holiday in a  trendy and stylish way. If you don't have suitable clothes, take your time to shop. You can find the right outfits for each family member in different stores.
Add American History books to your home decor
Let's start a new tradition for your family time. Buy different books about American history every year. The best solution is to read books with children, choosing those that are suitable for their age. You can also go to the library and borrow books there. So you will annually discover a new piece of American history.
Commemorate the glorious history of the USA by making your own stars and stripes
July 4 is just the time when you can show your true attitude and pay tribute to the country. Both in stores and on the Internet websites, you can find great options for goods in red, white and blue.
 Show your creativity and organize a holiday for the best family moments to remember. We hope that our ideas will help you with this. And remember that nothing will make the holiday better than your good mood. When the preparations are over - it's time for the fireworks to fly!
DRESS YOUR FURNITURE IN PREMIUM COVERS