SHOP OUR SALES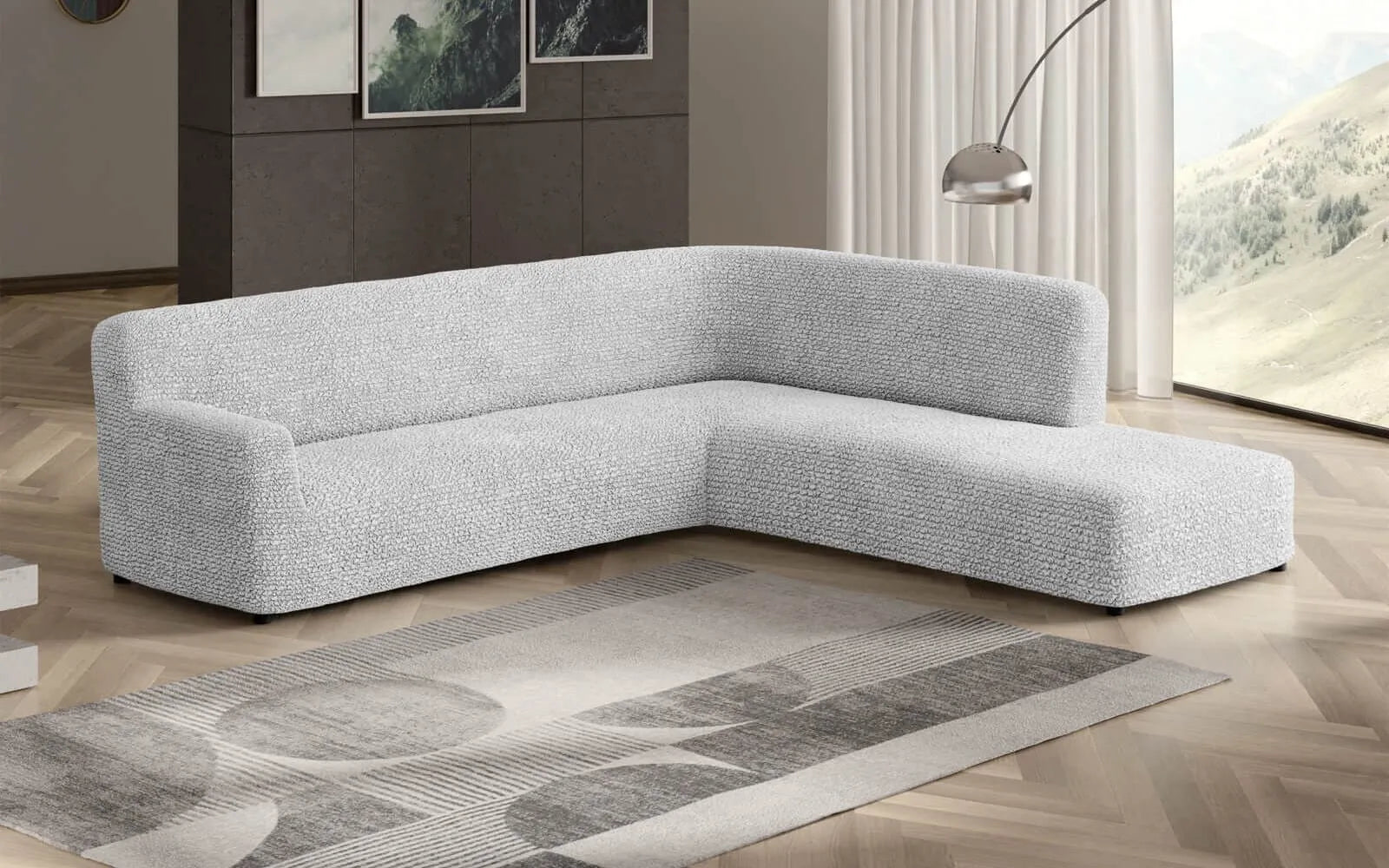 BUYING GUIDES
Transform Your Fullback Sectional: Our Latest Sofa Covers Await!
August 22, 2023
4 min. read
We are thrilled to announce our newest product: stretchable furniture covers, specially designed for fullback support sectional sofas with an open end! An embodiment of innovation and Italian craftsmanship, these covers promise not just aesthetic enhancement but also exceptional utility and durability. 
Precision and Care
The fullback support sectional sofa, characterized by its extended back support and an open end, is the epitome of modern home luxury. However, preserving its beauty and ensuring it remains stain and scratch-free can be a challenge. Recognizing this need, we at Mamma Mia Covers have fashioned a product that is not just functional but also incredibly stylish!
Authentic Craftsmanship
Everything Italian spells luxury. Whether it's their pizzas, shoes, or cars, the people of Italy have a way of making things special. At Mamma Mia Covers, we've harnessed this legacy of Italian craftsmanship. Our furniture covers are made in Italy, ensuring each piece embodies the finesse, durability, and beauty that Italian products are renowned for.
The Perfect Stretch
While design and beauty are paramount, functionality can't be compromised. Thanks to the blend of premium quality materials, all our covers offer a stretchable quality. This means they snugly fit over your sectional sofa, regardless of slight variations in size or design, guaranteeing a wrinkle-free, perfect fit every time.
Designs that Dazzle
With Mamma Mia Covers, your furniture won't just wear a cover; it will sport a masterpiece. Moving away from mundane and overused patterns, our range of designs exudes creativity and sophistication. Each pattern, each shade is carefully curated, helping homeowners achieve that Pinterest-perfect look they've been dreaming of. It's not just a cover; it's an artistic statement.
Protect with Style
The modern household is a bustling place with children, pets, and guests. Accidental spills, pet hair, or general wear and tear can take a toll on your beloved sectional sofa. Our slipcovers for fullback sectional sofas act as a protective layer, ensuring your sofa remains pristine. But protection doesn't mean compromising on style. With a range of colors and patterns, you can choose a cover that complements your décor, ensuring your living space looks as chic as ever.
As the aesthetic tastes of homeowners evolve and the demand for luxury furniture grows, it's essential to have protective measures that don't compromise on style. Our newest offering is the answer to this need. By marrying Italian craftsmanship with functional design, we've created a product that every discerning homeowner will cherish.
Dive into a world of elegance, style, and durability. Click NOTIFY WHEN AVAILABLE on the product page to be the first to experience the transformative elegance of our latest fullback sectional sofa covers!
MORE INTERIOR DESIGN IDEAS & INSIGHTS:
DRESS YOUR FURNITURE IN PREMIUM COVERS