SHOP OUR SALES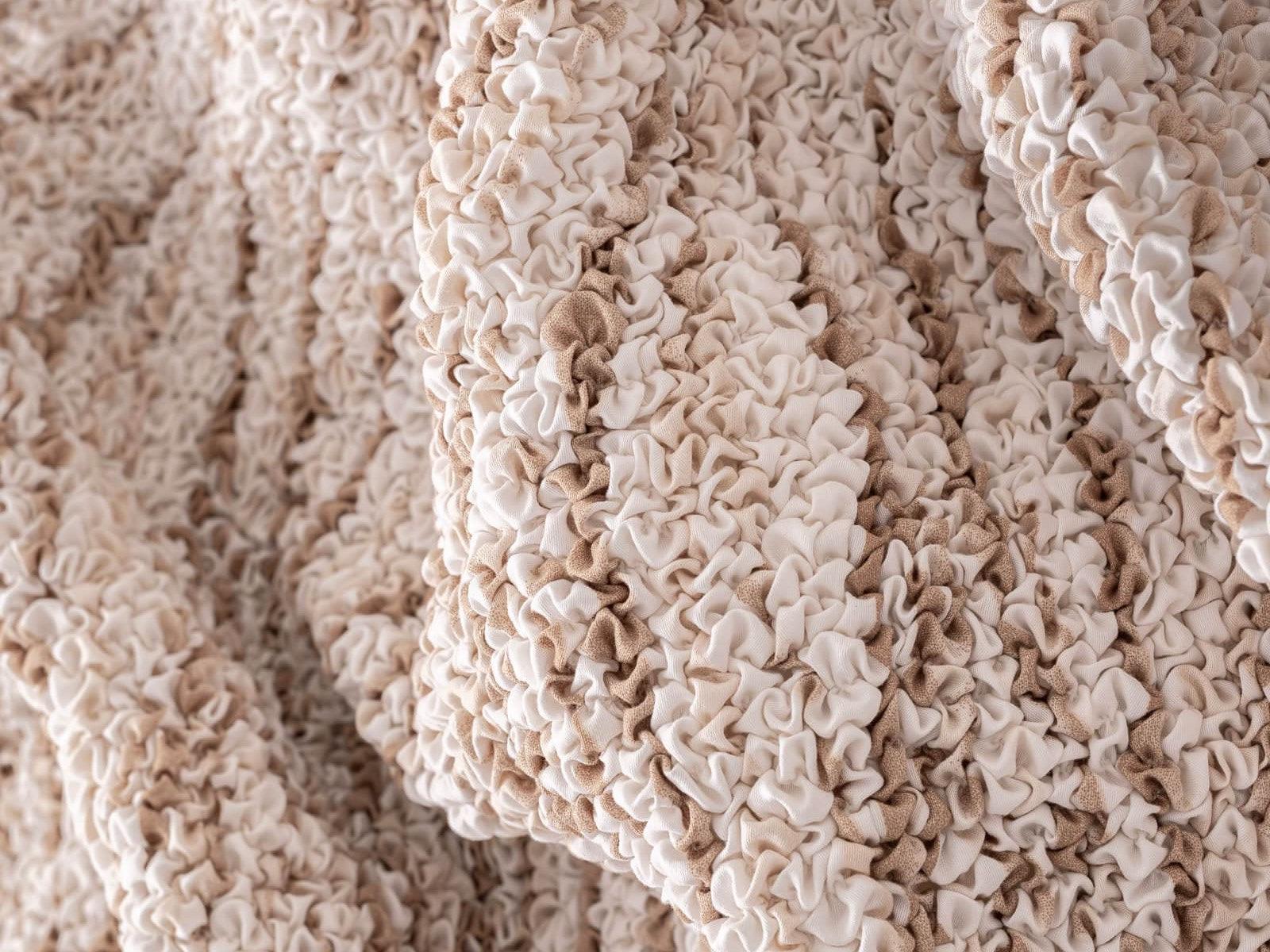 INSPIRATION
Printed Power: Summer Inspiration With Our Newest Printed Slipcovers
July 19, 2022
5 min. read
Each of us has that place in the house where we can comfortably curl up while watching our favorite movie or reading a book on a summery day or when it's rainy outside. 
People are all about senses. Take your chance to make your home a warm and lovely place to stay and add some summer vibes with our new selection of printed slipcovers for the Microfibra Collection. Transform the feel of your living area completely by combining fresh summer prints and creative interior ideas. 
Graffio
Maintain a stunning home look with this new selection of the printed sofa slipcovers. Protect your upholstery and provide beautiful decor to your interior. Things will never get out of hand no matter what you'll be dealing with. 
If you want to change something in the house, but are not ready for drastic changes, then the Graffio pattern is a great option for you. The Graffio fabric is soft and pleasant to the touch. It can subtly blend into the interior. Its grass-like motif will bring a summery atmosphere from the outside right to your living room.
This print is not too flashy and will definitely appeal to fans of classic designs who prefer staying away from bold decoration items. The delicate shades of Graffio will suit any interior.
Available colors:
Universo
Spice up the look of your interior with this natural pattern and brighten up your home with the energetic summer touches in mere minutes. The geometric and floral-like pattern of the Universo selection looks stylish and can blend harmoniously with different furniture. 
It's a complete game-changer especially in the summer when everyone wants to refresh their interior decor without breaking the bank. Mismatched furniture will no longer be a problem because thanks to the wide selection of colors you can easily pick those printed slipcovers that suit your interior style and color palette best. 
Like our other slipcovers, these do not require any special care. Just take them off and put them in the washing machine.
Available colors:
Vittoria
Alter the mood of your living room by introducing this fresh print with charcoal notes. It will make any sofa or other upholstery a focal point of your living room. 
These aesthetic and eye-catching slipcovers can completely change the look of your space. They invigorate the interior with a combination of light tones and subtle dark backdrops. As all our products, Vittoria slipcovers offer excellent wear resistance which allows the owner to enjoy the product for a long time.
Available colors:
Gray

Blue

Brown

Burgundy

Green

White
How to use patterns in your home decor
Let the pattern guide you
Once you have decided on a focal point in your living area, let it guide you so that you can get a clear understanding of how to arrange all other decor pieces and furniture in the room. 
For example, a bright patterned sofa will immediately catch the eye of anyone entering the room, so it means that the rest of the furniture should blend in with it. 
You can make bold printed upholstery a center of attention, and choose accessories that match its color scheme.
Balance, balance, balance
For many homeowners balancing the look can be a challenge when it comes to mixing prints. The variety of colors can complicate the task even more. Here, we recommend starting with a neutral color palette and calm shades. By the way, monochrome will also look advantageous in any interior decor.
After that, you can start adding some bright colors and vibrant accents. But don't forget about balance, and don't try to overcomplicate the design.
Mix different patterns
Many mistakenly believe that different patterns never look good when used together in one area. However, here you just need to keep the scale in mind. For example, if one decor element in the room has a large print, then give preference to smaller patterns for other items. 
The simplest and most advantageous solution would be to combine a geometric print with floral design and stripes.
In fact, all the mixing options are limited only by our imagination. So, we believe you'll be able to create an interior that fully reveals your style and personality. Choose prints and colors to your heart's content and experiment until you are satisfied with the result!
DRESS YOUR FURNITURE IN PREMIUM COVERS