SHOP OUR SALES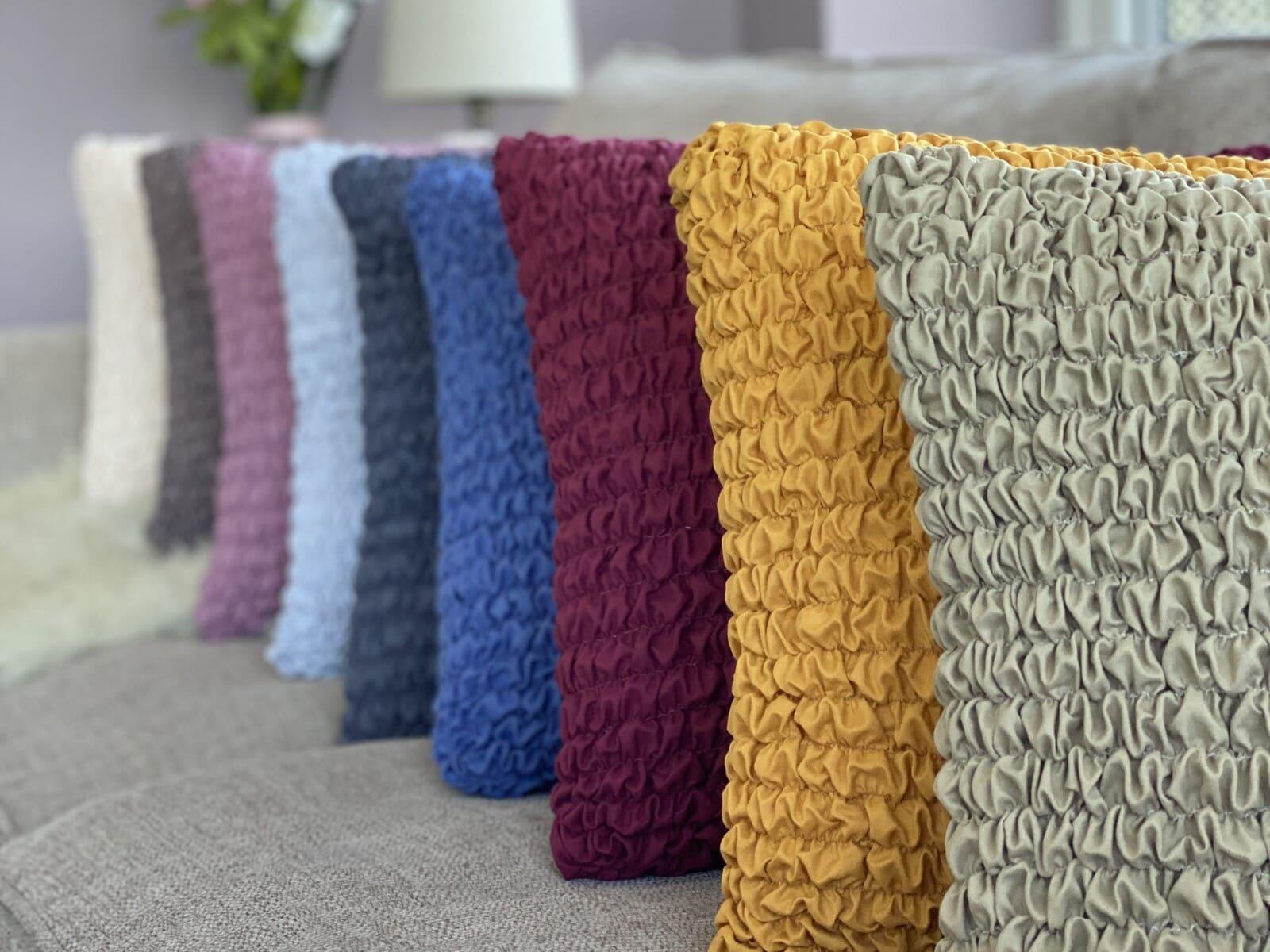 INTERIOR DESIGN
Summer Color Trends 2022
June 09, 2022
8 min. read
Looking for the tone for your entire home with trendy colors for 2022? Or maybe you want to create a brand-new decor in a specific room? Color is everything when it comes to interior design. We recommend you to use the color wheel if you want to combine several shades in your interior decor, to be sure that they will look harmonious and effective. You will be pleasantly surprised by how diverse the combination of various shades can be. Want to keep your home decor in line with the latest trends? Then start reading our article!
Sunny Yellow in
2022 Trends
A bright explosion in any space is exactly what we need the summer. This is a pleasant and warm shade that will be a good choice for both the living room and the corridor or kitchen. Each room will literally come to life when you add colors to it. How about a bright carpet in the center of the living room? Or maybe it's better to get new dinner plates in this shade? Maybe you'd like to change the armchair? It will be the brightest accent in the house! By the way, instead of changing the old chair, you can simply update it with the new wingback chair slipcover in a trendy shade. This hue makes the room more homely and also improves your mood. So do not think that only vitamin D is capable of this.
Vintage Yellow in
Interior Design Trends 2022
Unlike bright and sunny yellow, this shade is more muted. However, it is no less optimistic and joyful. It really looks rich in the interior. It is for sure rich and sophisticated, so many homeowners will like it. Be sure that the children's room will look amazing if you add these shades. Also, this color will look stunning in the kitchen or hallway.
The mix of Pink and Orange in
Color Trends 2022
What could be better for any room in the summer than such warm colors? With its laconic notes of peach, you will be able to create a pleasant color palette in the bedroom or living room. Add it to your decor with the help of beautiful storage boxes, decorative items, paintings, and other art pieces. It will be a great choice for the bedroom, so you can look for curtains or a blanket in this shade.
Deep Gray
Nothing prevented this shade from being popular in 2019 and it's being at the peak of fame today as the color of 2022. It is calm and intense at the same time. Such a deep tone will be one of the best solutions for the kitchen. You can pair multiple colors Olive shade will look stunning. A dark-colored kitchen cabinet or wooden kitchen furniture is the best solution to complement the interior. 
Hearty Reds in
Home Decor Color Trends 2022
How about this shade of red? Of course, it can be quite complex in the interior, so be careful using this particular hue. It will work best with wooden furniture, which makes it perfect for a country house, where wood and leather items are widely used. And you can complete this style with shades of gilding in decor elements and picture frames. Undoubtedly, this color is able to breathe life into any home. Confused about which room to choose? The best option would be the dining room. Be sure that this hue will whet your appetite!
Do you want to make a bright accent in the living room? The best solution is to update your sofa with a new slipcover of a trendy color.
Earth Brown
It's one of the most popular colors when it comes to home decor trends 2022. It combines the shades of chocolate, and the colors of the forest and adds a light tone of purple. We think that many people underestimate the brown color. It is both complex and pleasing to the eye. The design will turn out to be extremely interesting if you choose it, regardless of whether you give preference to one room, or whether the entire decor in the house will be in such shades. Get creative, use it in rooms that face north.
Pastel colors in
2022 Color Trends
Do you think the trend for the 70s is only in clothes? You can easily trace it in the work of interior designers in 2022. This color is quite interesting and unusual. Caramel shades with brown notes look great in the living room. It will allow you to express your taste to everyone who enters the room. This discreet and warm tone is able to create a cozy atmosphere in the house. It will be an excellent solution for rooms where there is not enough sunlight, as it will make them warmer.
Muddy Green
Our interaction with nature is increasing every day. More and more people want to bring this feeling of unity into their homes and this fact influenced 2022 interior design trends. Say yes to all shades of green! And if you don't know which one to give preference to, then take a closer look at Muddy Green. It is undeniably strong, but at the same time a very soothing color. Whether you choose to repaint the walls in the kitchen or simply renovate the dining area with a new chest of drawers in a shade of green with an olive touch, this is the right decision. Looking for new dining chairs? Be sure to explore options in this shade! Don't know where to find ideas? Start looking for information about biophilic design, and you'll be surprised how many amazing ideas can be made real.
School House White
This muted white is the perfect solution if you plan on keeping the décor untouched for a long time as it will last for years. You can easily choose a color with which you can combine such a shade. We recommend choosing it for the background or pairing it with other trendy colors for 2022.
Color of the year 2022
Evergreen Fog can be called the main
2022 color of the year
. It harmoniously combines shades of gray and green. This hue is perfect for any room. It will look harmonious both in the living room and in the kitchen. You can use it to create bright accents in a room or to radically change the room by painting the walls. Get creative!
DRESS YOUR FURNITURE IN PREMIUM COVERS