SHOP OUR SALES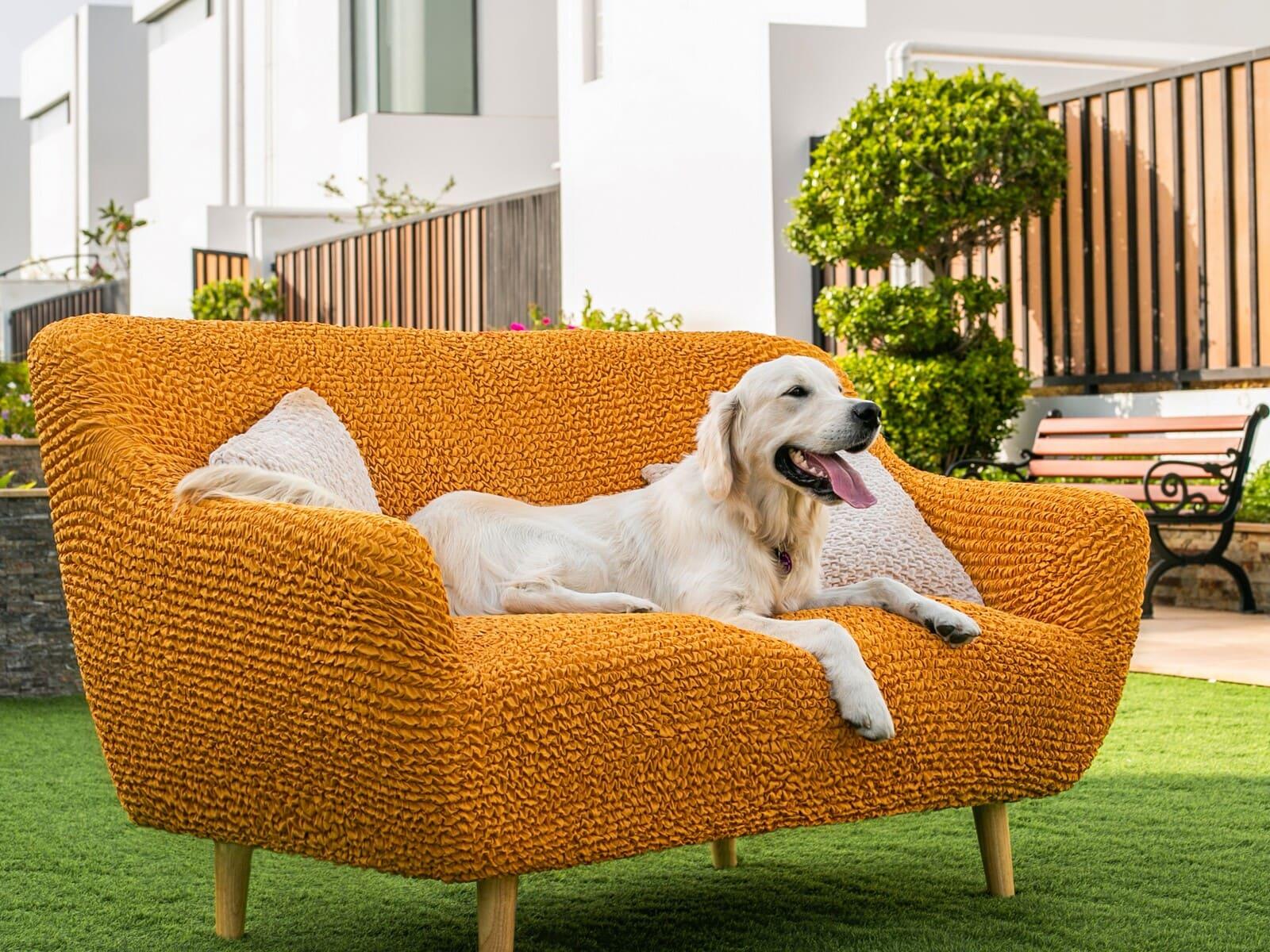 INSPIRATION
How To Create Your Perfect Summer House
July 22, 2022
6 min. read
A summer house — or a garden room — is a perfect escape from the routine and overwhelming pace of life. It provides welcoming shade from the heat and a space that can be transformed into an art studio. Reading, having guests, spending leisure time all by yourself: a summer house can turn any day into a little vacation.
A beautifully decorated small summer house will color your garden and act as a statement point. 
Creating such a space away from the house will let you enjoy summer days and seek inspiration for your next projects. 
To make it feel cozy and well-kept, follow these ideas for turning a generic space into a unique one. Let's get started!
Find a perfect spot
What is a garden summer house without a garden itself or a yard? Even if it's not your main home, the importance of the location cannot be overlooked, because this place determines the overall quality and the perception of the house in general. 
Locating a summer house in the middle of the lawn can make it look smaller and divide the space of your yard. Doing it at the end of the garden can become really overwhelming for guests to go all the way down from the main home.
But if your goal isn't making a summer house a place for socialization, then the far corner of the garden surrounded by trees is a great idea. Especially for ones looking for a secluded countryside vibe.
Pick a color theme that complements your garden
Pastels are a must-have for a summer house in a garden. Indiscreet tones create a timeless look and at the same time add some subtle hints of fun. Yellows, blues, pinks, and sugary colors are the ones you will never get tired of. Combined with the sun rays and bright green grass, they balance the muted and statement tones. 
Prioritize white. This color is easier to work with when decorating (for example with colorful slipcovers) and incorporating accessories and furniture. It creates an illusion of a larger space in case you have a small summerhouse for the garden. 
Pristine white is a universal solution, but if you want to add depth to your walls, go with ivory, creamy, and eggshell tones.
Bring in comfy furniture
Garden summer houses are made to be cozy. So you can forget that you have a full-time job and enjoy a little vacation every evening. What is the recipe for extra coziness? Comfy furniture! The combination of a small sofa and a coffee table is an all-time classic. Also, put additional armchairs for each guest to have a seat during family gatherings.
You may ask: How to protect upholstered furniture from outside impact? Just put on a slipcover!
Extremely stretchable, they are easy to install. In a few minutes, you will have a protected and stylish couch or armchair. Italian quality makes slipcovers durable and resistant to machine washing (they maintain color and shape after up to 120 washes).
Add flowers and plant decoration
To fully immerse into nature, add more of it! Summer houses for gardens are meant to be filled with various flowers!
Plant your favorites: peonies, roses, cornflowers, and daisies. Gardening can be so much fun! Such a versatile palette will work better than any purchased decor. Plants in pots on the windowsill or right on the floor can add a charm to your garden house. 
Play with garden prints
Summer is the bright season, so think bold! Statement shades will make an accent on the blank canvas you already have. Poppy red, vibrant yellow, and rich orange never get old for summer house ideas. 
Think artworks, pillows, and light-feeling rugs. Lean toward smaller pieces that complement the space. Choose the painting that sets the space's vibe. For example, floral artworks symbolize comfort and love, making any house's ideal decor. 
Pillows work by the rule: throw and enjoy the coziness. The easiest way to enhance the summerhouse in the garden is to go all over with pillows colors and textures. Burgundy and Mango are perfect 'refreshments' for your summer interior party. Plus, pillow slipcovers are easy to wash and change.
Style it up with different types of lighting
Summer ensures good lighting throughout the day, but as the day comes to an end, you understand that additional light needs to be installed. To avoid the electric work, install the LED-battery powered lights on the walls. 
To add chic, use fairy lights above the entrance, along walls, and around the flooring borders. They will feel especially romantic in the evening. 
Organize an outdoor studio!
Summer houses in gardens are perfect to transform your backyard into a creative space. Isolate your hobby from the main house and let nature inspire you. Whether it's yoga or painting, you won't have any distractions and will fully devote your time to some special activity.
Apply these ideas to arrange an inspiring place for relaxation and fun. To concentrate only on enjoying nature, don't forget about slipcovers: all-time cleaning helpers and interior design assistants! 
DRESS YOUR FURNITURE IN PREMIUM COVERS