SHOP OUR SALES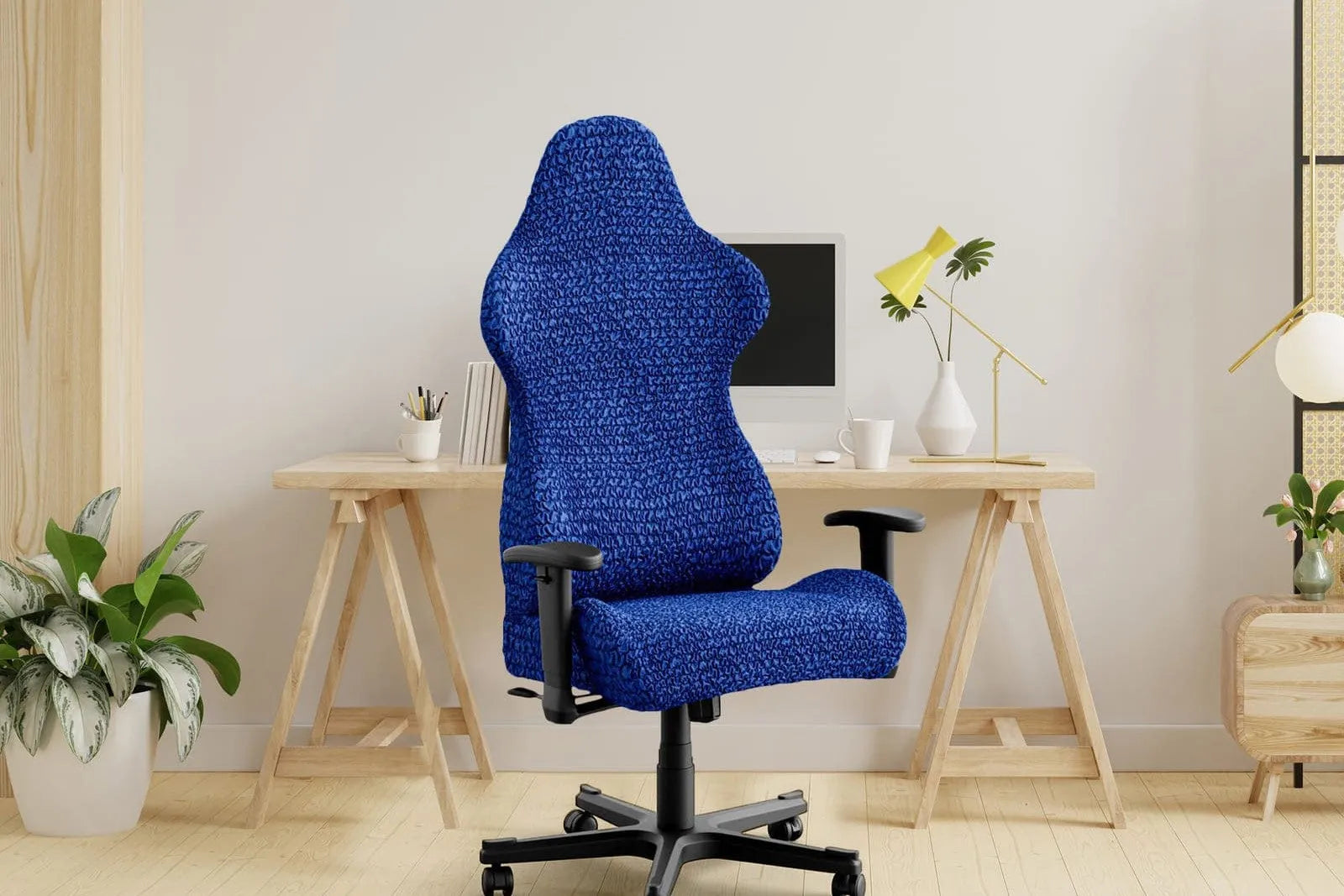 HOME IMPROVEMENT
Back To School & WFH: 5 Ways to Upgrade Your Workspace
August 12, 2022
6 min. read
How much time has passed since your graduation? In fact, the number doesn't matter because back to school isn't for kids only. It's for everyone who continues to work from home.
An ideal workspace is the basis of productivity and fall is just a reminder to organize it well.
It can be really challenging to switch between work and home moods. Having a bed two steps away from your desk is such a temptation. But the deadlines need to be met no matter where you work from. So, how to create a productive workspace at home? 
Grab a pen and make notes while reading this article! The best recommendations for home offices and kid's rooms are waiting for you below!
1. Get an ergonomic chair
Comfortable seating ensures the right posture and influences your efficiency. An uncomfortable but fancy chair will cause you more trouble than benefit the interior. The time you spend trying to find the perfect way to sit could be devoted to completing some work tasks. 
If you're too in love with your current chair — which is the way of saying "buying a new one is too expensive" — or it's super comfy but needs a refreshment, then office chair slipcovers come along. They are made of quality Italian fabric. Excellent durability will make them your ride-or-die. Slipcover protects your chair from pet fur and claws, coffee spills, and ink stains. Soft and pleasant to touch, they will top off your sitting experience. 
What color does suit your home office more: navy blue or dark gray? Or maybe striking green?  
2. Add a soft light desk lamp for optical health
Home workspace is your safe environment which should also take care of your health. We all can agree though that an office in a multi-story building can hardly provide such an option. 
Soft light desk lamp creates a warm and cozy atmosphere, reducing the level of stress and fatigue.
We also recommend turning the lights on only when it gets dark because natural light has a positive effect on your mental and physical health. Keep the blinds open and allow your brain to work more productively.  
3. Think of upgrading your desk
Setting up a workspace may seem overwhelming but picking up the right desk reduces the number of important design decisions to just a single one. 
You can go with a standing desk or a modern one with ergonomic features. It should have USB ports for all your devices and drawers to keep the documents.
If you seek cheaper solutions, get some ergonomic accessories like a laptop raiser for better posture and typing, or a keyboard that lets your wrists rest. The last will increase the comfort and help you focus on your tasks rather than wrist strain.
4. Get a whiteboard
School countdown makes you nervous? Having a home office and kids running around while you're on the call is quite a messy perspective 😄
Actually, it all depends on the right planning, and a whiteboard can come in handy here.
Life and work obligations tend to mix and make you forget a lot of important things. Writing down tasks on endless sticky notes or notebook pages can create even more mess.
On the other hand, writing lists on the whiteboard sorts everything in your head. Removing and altering tasks with an eraser is much easier and more eco-friendly than wasting tons of paper notes. Plus, you have all the errands in front of your eyes so you won't miss them.
A whiteboard is also great entertainment and homework-doing helper for your kids. Explaining school subjects to the child is more efficient with a whiteboard actually.
5. Update desktop accessories
Workspace at home can feel inspiring with stylish office supplies. Agree that working becomes more pleasant when you're surrounded by eye-pleasing things. 
These can be a colorful wireless keyboard, wooden laptop riser, or pretty stationery. You know that while preparing for back to school you just can't go away without hours searching for the best pens and notebooks with your child.
A laptop riser will reduce tension in your neck, while stylish supplies, a colorful keyboard, and a bright slipcover will improve your mood.
Use these recommendations to enhance your home office look and make school preps easier for your kids! 
MORE INTERIOR DESIGN IDEAS & INSIGHTS:
DRESS YOUR FURNITURE IN PREMIUM COVERS